SOUTHBRIDGE, Mass., Merchants Fabrication, Inc. (MFI), a full-service metal plate and structural shape manufacturer specializing in the machine building industry, is pleased to announce that John Bernier has joined the company as General Manager. Mr. Bernier joins MFI with over 30 years of manufacturing experience. He has extensive experience in operational excellence, manufacturing operations, and engineering, with a proven track record of exceptional quality management and customer relations skills.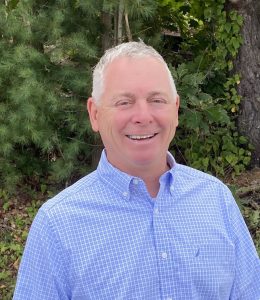 "We're just getting started," commented Mr. Bernier. "MFI has been in the business a long time and we want our community to know that we're not going anywhere. We have a lot of exciting projects and plans up our sleeves and are looking forward to engaging more with local businesses. Our extensive metal fabrication skills and abilities put us in a solid position in the marketplace and allow us to respond quickly to customer requests at a very competitive price".
MFI has extensive history and experience in sub-contract manufacturing work, specializing in the aerospace, paper, food and beverage, medical, and specialty equipment industries. Their capabilities range from custom fabrication work, prototyping, and custom design to waterjet cutting, CNC punching, welding, and more. A full list of MFI's capabilities can be found on their newly renovated website.
"Customer centricity is a hallmark to MFI," added Mr. Bernier. "Our clients are the lifeblood of our business, and we are committed to ensuring exceptional quality, integrity, and service to our clients, both present and future."
In business for over 55 years, MFI is dedicated to delivering only the most exceptional quality projects and service to their clients, both present and future.