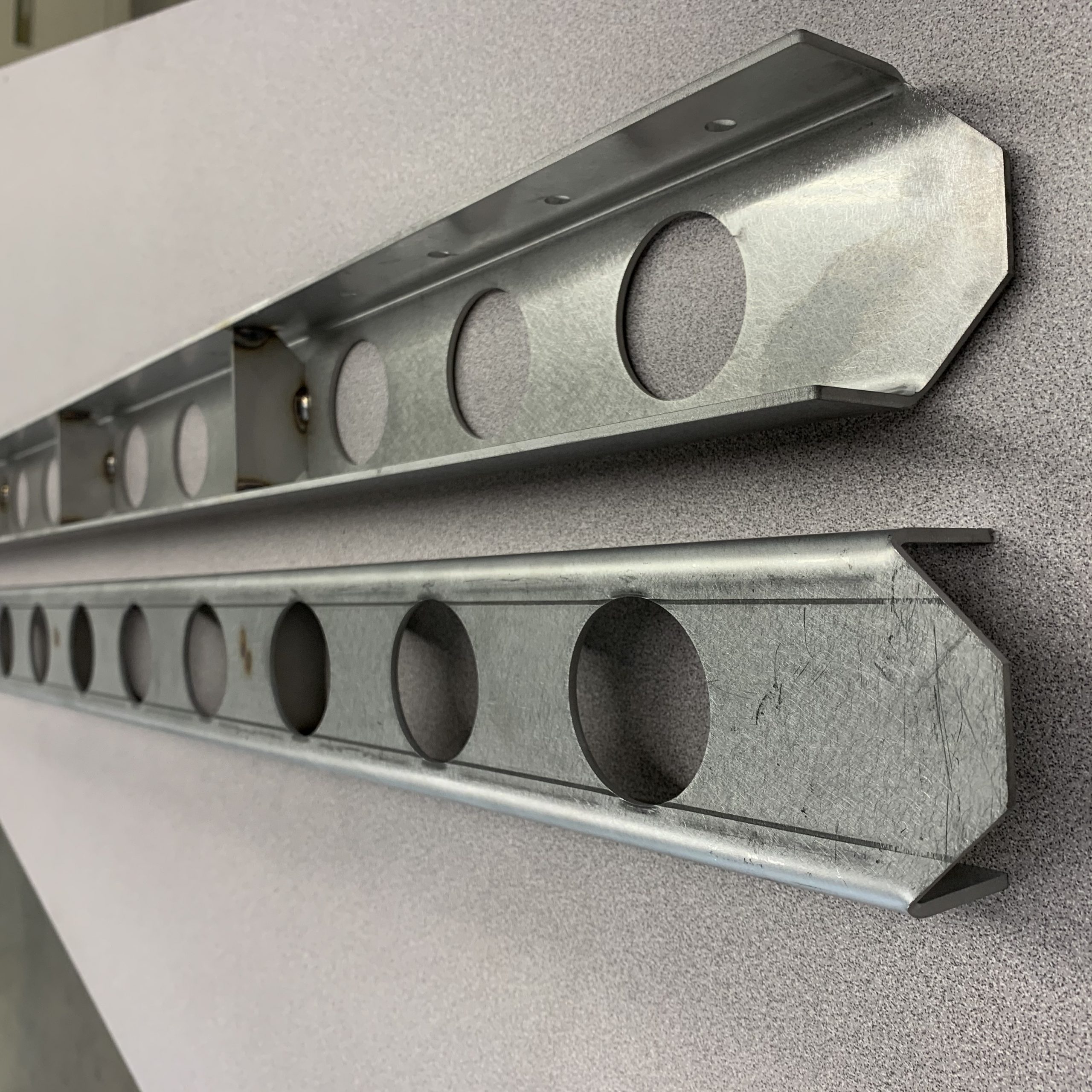 Stainless Steel Reinforcement Bracket
MFI fabricated this stainless steel reinforcement bracket to provide additional strength to support industrial processing equipment used in processed machinery.
Project Name
Stainless-steel components used to provide additional strength support to equipment used in process machinery.
Processes Used
Waterjet cutting, bending, precision, welding, deburring, and polishing
Industry
Industrial Processing Equipment
Part Dimensions
2`` x 4`` channel, various lengths
Materials Used
C316 stainless steel 7ga
Quality Control
Inspected for quality during fabrication process, photographed, and documented
Timeline
Call for lead times.