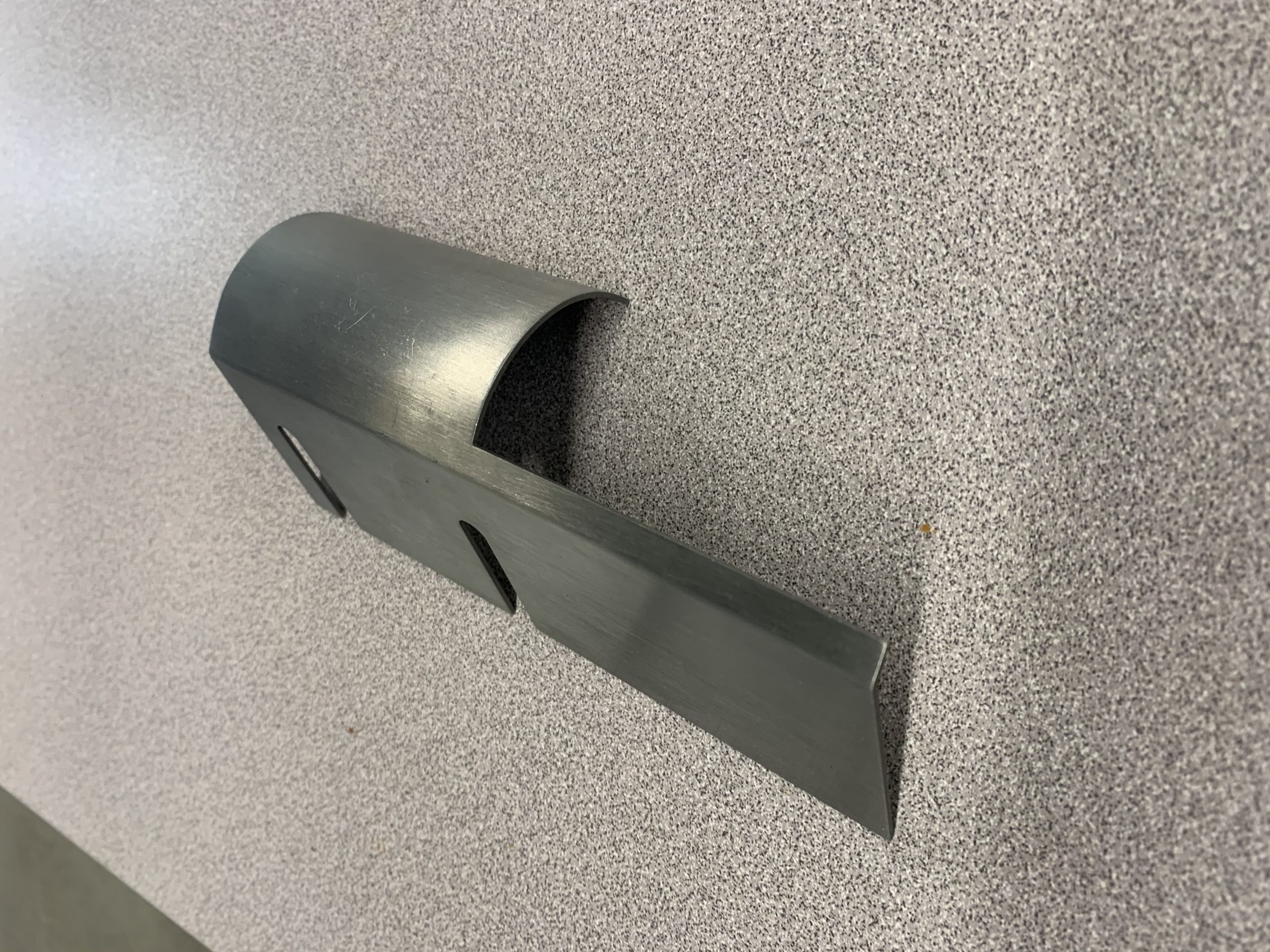 Stainless Steel Bracket
MFI fabricated a stainless steel bracket that is used in processing machinery for processing industrial equipment.
Project Name
stainless-steel components used in process machinery
Processes Used
Waterjet cutting, bending, rolling, deburring, and polishing.
Industry
Industrial Processing Equipment
Part Dimensions
2" x 10", 4" x 4"
Materials Used
316 stainless steel 18ga
Quality Control
Inspected for quality during fabrication process, photographed, and documented
Timeline
Call for lead times.